Essentially Yours Products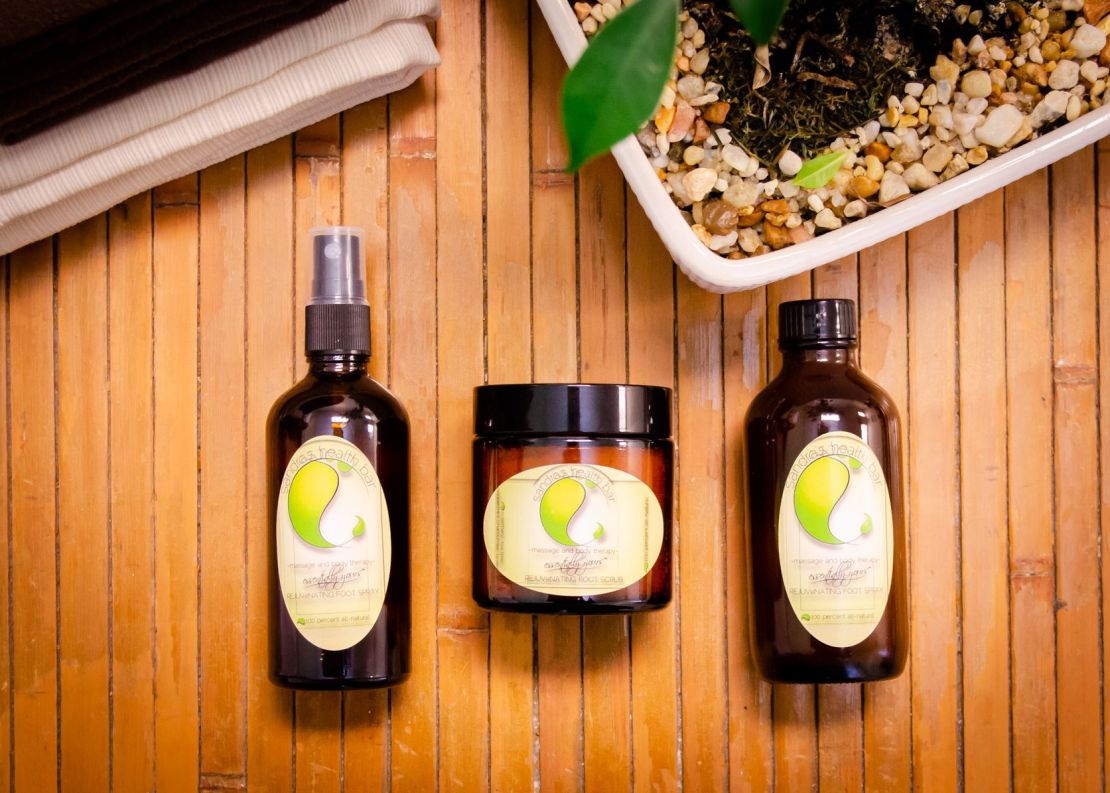 I was born and raised in the Caribbean, and have always used natural remedies. So when my feet started hurting due to over use, it was only natural for me to look for a chemical free solution. I knew I wanted a product that would help with circulation, inflammation, and soreness. I searched for years and tried several high end products, but I could not find what I was looking for. So I decided to create my own foot care line .
As I learned about the medicinal properties of essential oils, I began to experiment with oil blending. After many failed attempts, I finally was able to create Essentially Yours Rejuvenating Foot Care Line, a set of three products created to resolve many issues encountered in regard to foot ailments such as inflammation, soreness, fungal infections, athlete's foot, and poor circulation. Not only is this rejuvenating foot care line good for what ails your feet, each product also offers pleasant aromas of lavender, rosemary, peppermint, tea tree, and chamomile, all perfectly blended to bring you Essentially Yours. Enjoy!!!
Essentially Yours Rejuvenating Foot Care is made in the USA with natural ingredients using 100% pure Essential oils. Due to the natural ingredients, the shelf life of this product is 2 years. Keep the lid tight and away from direct sunlight. Allow 7 to 10 days for delivery of product in the United States. No shipping outside of the US as of now. Shipping cost is determined by ups depending on how fast items are needed. All major credit cards are accepted.